"First and foremost I want to thank Robert Bishir from Next Generation RC & Hobby and his wife, Terrie, for their continued support in our hobby and what we all enjoy and love. Also want to thank Taylor Baney from Boca bearings and Shawn Bucher from Buchers Braces. They gave products that were given away to winning racers of all 4 classes plus the best painted body contest. We all commend you and appreciate everything you all have done for this race and races in the past. Also want thank the Old Settler Days committee, Shane Christlieb and the people that helped me as I couldn't put a race on like that without outside support.  Also, thank you to all the racers who were able to make this race. We had a good turnout of spectators who enjoyed watching us, seeing what we do and most of all they enjoyed the speed of the cars. There were questions and many of the racers were willing to share information with others which was awesome considering it was information coming from different racers in different classes. This event was not like any other considering it was on a road that no one had tested on, which made the racing really close but also very fun for all. Again I thank everyone mentioned plus all the racers that came to this year's race. Be ready because the planning has already begun for the 2024 Old Settler Days race and we hope to see you all again next year."
Phil Williams
Here are the photos of winning racers in their class and video is coming from Mr Aaron Hall which I personally thank for taking time out of his day to record it.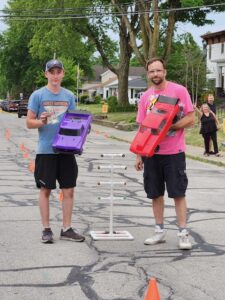 Shown Above: Winners of box stock. 
1st place London Nprc 
2nd Ethan Crutchfield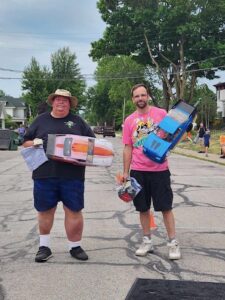 Shown Above: 2nd pic is winners of vxl class. 
1st place Londonnprc
2nd place barstool Mike (Jenny Gross)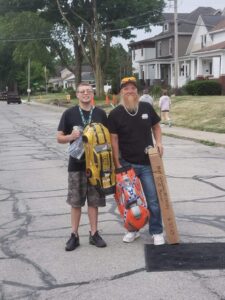 Shown Above: 3rd pic is outlaw dry tire
1st place was tim.b 
2nd place was Phil Williams 
Shown Above: 4th pic was outlaw prep 
1st place phil Williams 
2nd place Shane Baker (his son bradon)
Also the winning body went to 
Shane Baker and his son.
Again thank you to everyone involved or attended and can't wait until next year!